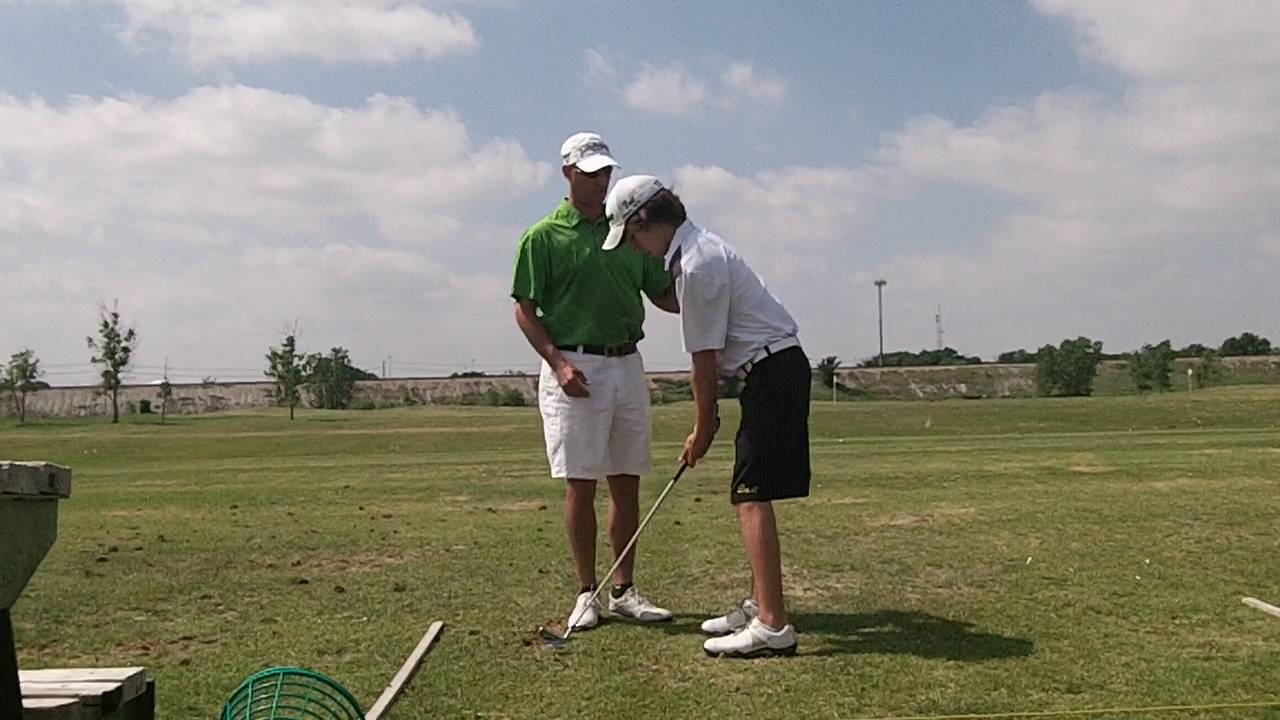 What is a Golf Instructor?
A golf instructor is typically an individual trained to conduct effective golf lessons and group clinics. Golf Instructors mainly concern themselves with helping golfers establish sound fundamentals (grip, stance, alignment, posture and ball position) effective swing mechanics and short game skills. They help people learn the fundamentals of the game and give them the information and feedback necessary to develop necessary core competencies to hit the ball effectively so that they can play and enjoy the sport. Golf Instructors charge hourly to teach these fundamentals and skills and advise the student on how to practice with drills and unsupervised practice sessions.
What is a Golf Coach?
A Golf Coach must be a Golf Instructor first – you can't be a golf coach without first being trained and experienced as a golf instructor. A Golf Coach is someone who is trained to develop fundamentals and technical skills but who also is trained to teach and coach an aspiring golfer to enhance their performance – to play the game better- to put the ball into the hole as quickly as possible. Golf Coaches teach the game not just the fundamentals and the swing. They are not better or worse than pure Golf Instructors – they are different – they serve different purposes. Golf Coaches typically serve serious golfers- people who are experienced and adept at the game-Golf Coaches focus on a myriad of factors that influence results and performance when the game is played. Golf Coaches train the students to be the best they can be through ongoing coaching and supervised practice with the students individual goals in mind.
Which of these options is better for you depends on the your goals and desires. Either is an effective way to learn to play the game of golf well and have fun doing so. Competing at a high level requires a team with a central goal in mind. A team that has the skill set to address each hurdle and the ability to overcome the pitfalls along the way. There is no one path for success, however the most successful people will surround themselves with individuals with expertise and experience to make their jobs easier and give each team member the ability to focus on the task at hand keeping the ultimate goal in mind.
"Golf is a sport. You have to train like an athlete". – Tiger Woods
"My recommendation is based on actual results: check out the newspaper. On Sunday, December 28th, 2008, my daughter Taylor Chaffin (age 12) had her first lesson with Simon. Prior to that her lowest golf score was 81. On Monday, December 29th, she played in an NTPGA tournament and shot her lowest score ever at that point – 76 – that day she had six birdies. The results speak for themself. Simon is a true professional, an expert instructor and a great communicator". ~ Rick Chaffin