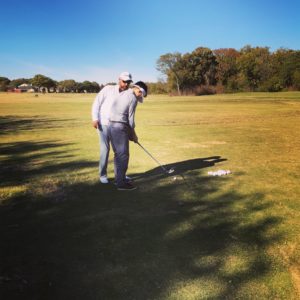 All coaching programs will be tailored to each individual student. The initial evaluation will provide the student with a game plan for success and will involve skills tests and an interview process. At the end of our assessment I will provide you with a unique plan that will allow you to improve quickly and enjoy the game in the process.
Coaching
Coaching programs are intensive training programs including playing lessons, launch monitor fitting sessions for club, ball and putter. After the initial evaluation and interview session a lesson plan will be scheduled for one private training session weekly, and one supervised practice session weekly for either 12 or 24 weeks.
Elite Coaching

A truly elite golfer experience. Unlimited lessons, launch monitor access as needed. Price will include a full custom fit set of irons and logo bag with putter. This is a full coaching experience with ongoing training, supervised practice, course strategy, playing lessons, and mental profile. This option is perfect for the collegiate, professional, or olympic athlete. If you are an elite minded individual and want to learn to play and practice with no limitations on your success this is the right program for you.
Are you a professional golfer looking for a coach? We offer a monthly fee to qualified applicants. Contact Simon for details @ 469.328.5958 or lessons@simonfagangolf.com.

Contact me for caddie service availability at info@simonfagangolf.com
*normal hourly rates apply to additional playing lessons as well as all green fees, cart fees, and all applicable travel expenses.